Proverbs 18:10:
"The name of the Lord is a strong tower; the righteous run into it and are safe."
The scene the day after - outside Dale Earnhardt Inc.'s race shop
The flag outside Daytona International Speedway 2/18/01
Outside Daytona USA 2/19/01
Dale's father, Ralph Earnhardt's memorial
Fans outside Richard Childress Racing
The hauler returns...
At Atlanta Motor Speedway, respects are paid
Daytona 500 2001 Race Winner
Michael Waltrip
searches for the words...
"We'll miss you boss!" sounds about right
Outside Calvary Church, Charlotte NC 2/22/01
Inside, as Chaplain Dale Beaver of
gives a eulogy of Dale - the Father.
Junior, Dale and Kerry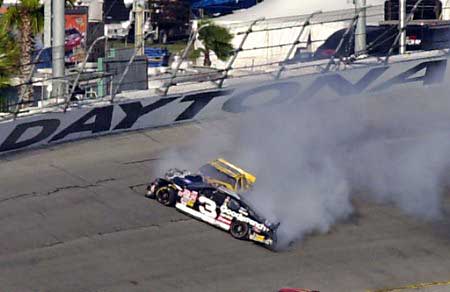 The aftermath of the last lap wreck
Ken Schrader talks to Michael Waltrip
after the accident...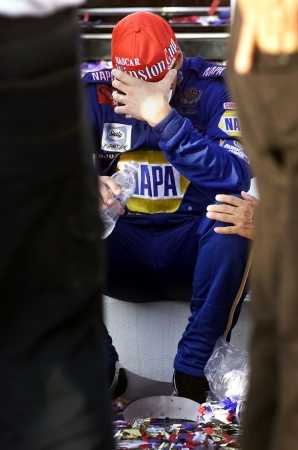 #15 driver Michael Waltrip after his victory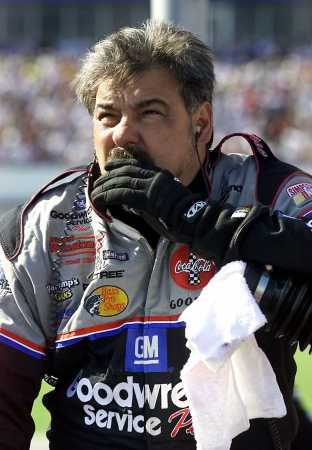 Gas man Danny "Chocolate" Myers in shock -
his father and uncle died racing.